Keep Your Outdoor Living Space Looking Its Best
Having a deck or patio can be a wonderful addition to any home—no matter whether it's for curling up with a good book, entertaining guests, or throwing a summer barbecue. Unfortunately, the space is completely exposed to the natural elements, meaning when it rains, snows, or gets windy, your deck and patio bear the brunt of the damage. Fortunately, we offer professional porch repair services for all your outdoor living spaces.
Some common problems decks, porches and patios include the following:
Wood is loose, cracked, or rotten.

Boards become too pliant.

Handrails become loose.

Support posts or concrete footings can become aged and weak.

The structure may cause drainage or erosion issues

Rodents or vermin are causing problems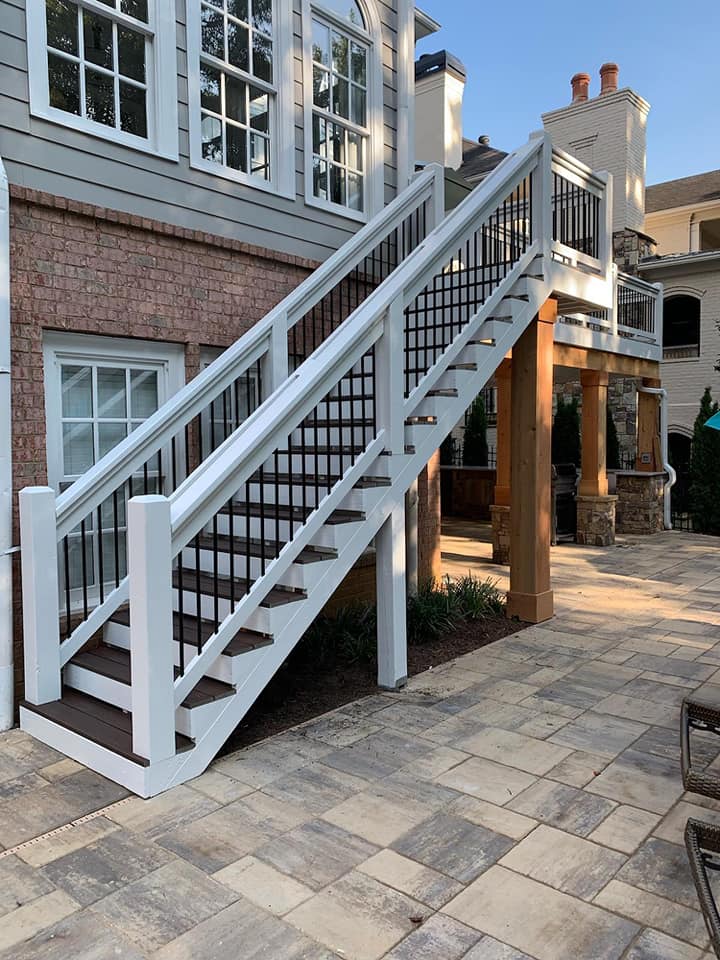 Patio, Deck and Porch Repair that lasts
We can fix all of these and more. When you request a quote, we will schedule an appointment to arrive at your home, inspect the damage, and perform any deck repairs to ensure the area is usable, safe, and beautiful.
Once we're finished, we will add a stain to deck. Our repair services will take care of all the necessary repairs for a deck that looks great such as:
Board replacement

Railing replacement

Grading and drainage issues

Footing installation

Stair replacement
Pressure Washing Services for Your Home
Want your home to look its best? You should consider our professional pressure washing services. By power washing your deck, siding, driveway, and other exterior areas around your home, you can quickly and effectively remove built-up dirt, sediment, and other debris. This not only helps the areas look beautiful, but it can also reduce wear and tear by getting rid of mold, algae, chalk, insects, weeds, and more. Such build-up will, over time, break down and cause damage to wood / masonry and degrade paint / stains.
Other benefits to pressure washing:
It can clean and brighten fences, play equipment, and more.

It can make your home more sanitary for children.

It can remove plants growing where they shouldn't.

It can remove stains from your drive and walkways.

It can prepare an area for a painting or staining project.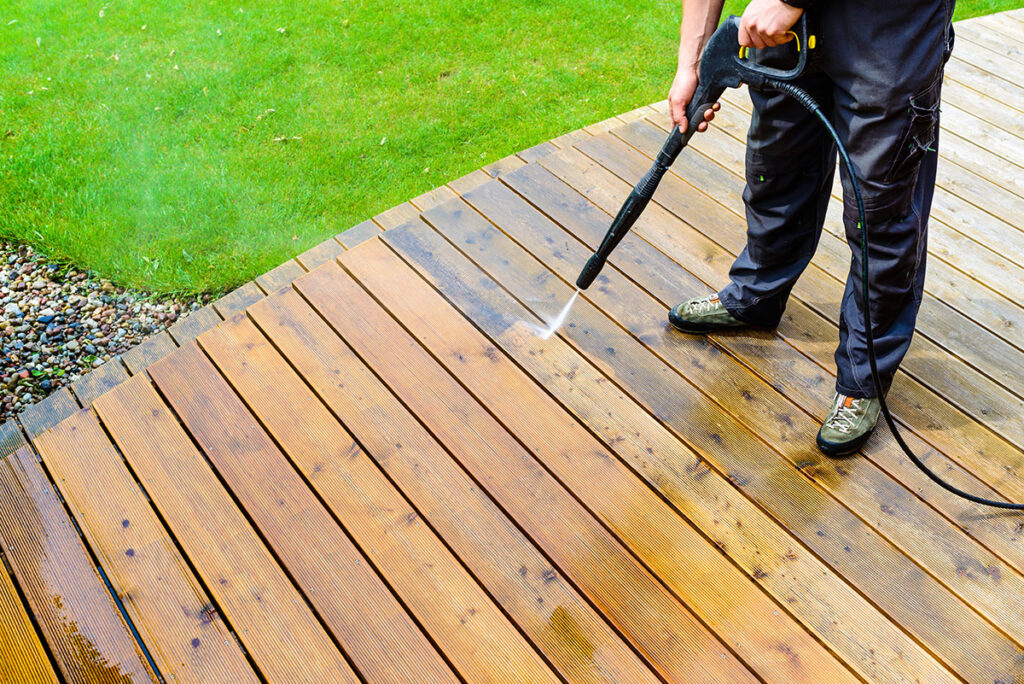 Please Note: All decks services will have a staining included.